Welcome to the week - here's your regular shot of hand-curated reading material; remember to forward it on to anyone you think might enjoy the read!

Just another reminder - Bytes are back! The first will be on the evening of June 27 at CodeNode, focused on Burnout. Hopefully see you there!

CTO Craft Bytes events at CodeNode, London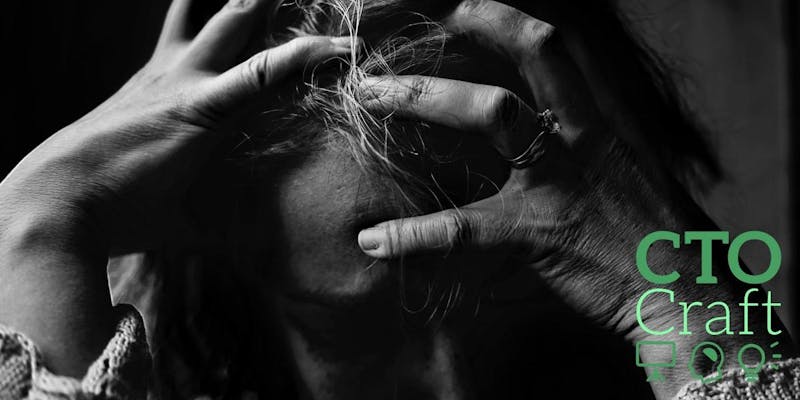 Have a great week - see you soon!


Welcome to the automated warehouse of the future
Andy says:

"This in-depth interview with Paul Clarke, CTO at online grocery company Ocado, shows how businesses can innovate at scale. 

He delves into the automation and robotics that enable Ocado to store, pick and deliver groceries to millions of families in the UK, and touches on some of the moral and ethical questions of automation of factory and warehouse work."
Did you know that a fly doesn't scale? If you shot a growth ray at a fly until it was the size of your car, that fly would crush under its own weight. Its exoskeleton can handle only so much mass. It's a good thing flies stay as small as they are.
Delegate outcomes, not activities.
Do you consider yourself "a doer"? That person who enjoys doing the work, fine-tuning the details, meddling in the weeds of how it'll all work? Then you probably have trouble delegating as a leader.
Leadership & Self Management
Solving the Problem with Problem-Solving Meetings
Your team is facing a complex problem. So you gather everyone for a meeting, only to spend hours disagreeing on the ideal solution—with no progress toward consensus. Facilitating productive problem-solving meetings can be challenging.
Time management is all the rage. The early bird gets the morning worm, we're told. We feel pressured to do more and more, yet we struggle to find ways of meeting the demands of others and ourselves. If only we could find a way to navigate the tsunami waves of time.
Agile, Engineering and Product
CTO Craft - Community and Events
Hi, I'm Andy, founder of CTO Craft
I've been CTO or Head of Technology for a number of startups and charities since 2006, across a number of sectors, team sizes and technology stacks. If you'd like to drop me a line, simply reply to this email. I promise to reply to everyone personally.
See what's coming up in the CTO Craft calendar!
We've created a brilliant community of around 600 CTOs, VPs of Engineering, Heads of Development and other Technology Leaders - join the team to get access to ad hoc mentoring and support, regular interviews and other events, book groups and much more.

If you'd like to be considered for the CTO Craft Community, fill in your details here, and we'll be in touch!