Welcome to the week - here's your regular shot of hand-curated reading material; remember to forward it on to anyone you think might enjoy the read!

CTO Craft Bytes are back! The first will be on the evening of June 27 at CodeNode, focused on Burnout. Hopefully see you there!

CTO Craft Bytes events at CodeNode, London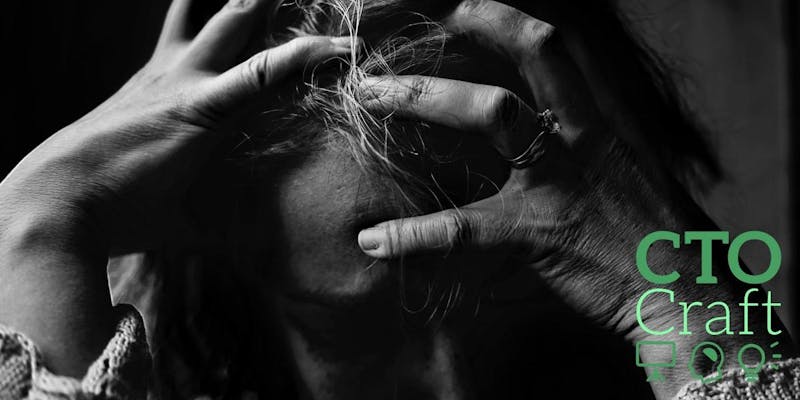 Have a great week - see you soon!


Estimation Is a Core Competency
Andy says:

"Yep, estimation is tough, fraught with the possibility of misunderstandings with other departments, time consuming and rarely accurate, but estimates are vital to being able to plan in the medium and long term. 

This post gives some great models and techniques to make estimation less painful."
Startup Engineering: Managing, not Micromanaging
This post was triggered by a recent question posed: "How does a manager balance between not micromanaging but still being involved enough to be able to catch problems early on?" Which is of course a good question. The cop-out answer is "it depends," which is true but not very helpful.
What to do *before* you double in size
Growing pains are an unavoidable part of scaling an organization. Curveballs will be thrown, and you'll face challenges that are uniquely your own. But fear not, for there are common (and predictable) points where scaling an organization will hurt.
A few years ago, I started doing team reviews with the managers I manage, and have found them very useful.
Leadership & Self Management
Use the Dreyfus Model to Learn New Skills
If you read College Info Geek, I assume that you're not interested in remaining static. You want to progress and improve yourself. Self-improvement can take a lot of forms, including getting up earlier and beating procrastination.
I thought it'd be useful to share out some of the tools and resources that I use as part of my workflow as a manager. Below is a link to a number of Google docs, which if it sounds interesting to you I encourage you to copy for your own purposes.
Agile, Engineering and Product
The Road to Hell is Paved with Bad Passwords
What's the worst that could happen? The day started like any other, nothing out of the ordinary. Peacefully about to chomp down on lunch. An imposing man in an expensive looking suit was sent to summon me. Usually this happens if there's been an accident or death in the family.
CTO Craft - Community and Events
Hi, I'm Andy, founder of CTO Craft
I've been CTO or Head of Technology for a number of startups and charities since 2006, across a number of sectors, team sizes and technology stacks. If you'd like to drop me a line, simply reply to this email. I promise to reply to everyone personally.
See what's coming up the CTO Craft calendar! We've got CTO Craft Bytes events in London throughout 2018, member and community dinners and networking events - and soon, workshops and learning lunches!