Welcome to the week - here's your regular shot of hand-curated reading material; remember to forward it on to anyone you think might enjoy the read!

After many months of planning and design, we're very proud to announce the very first in the CTO Craft Workshop series: Understanding Motivation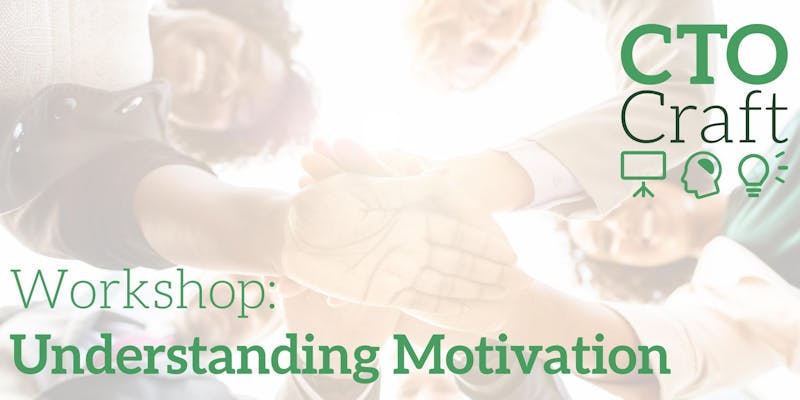 The workshop will provide a working understanding of the science of motivation, the important role it plays in leading and engaging teams of all types, and will also provide attendees with a detailed, actionable breakdown of their own motivators using a tool called Motivational Mapping. It'll be facilitated by Andy Skipper, founder and Chief Coach at CTO Craft, and Jamie Skipper, licensed Motivational Mapping practitioner and coach, in London on July 25th.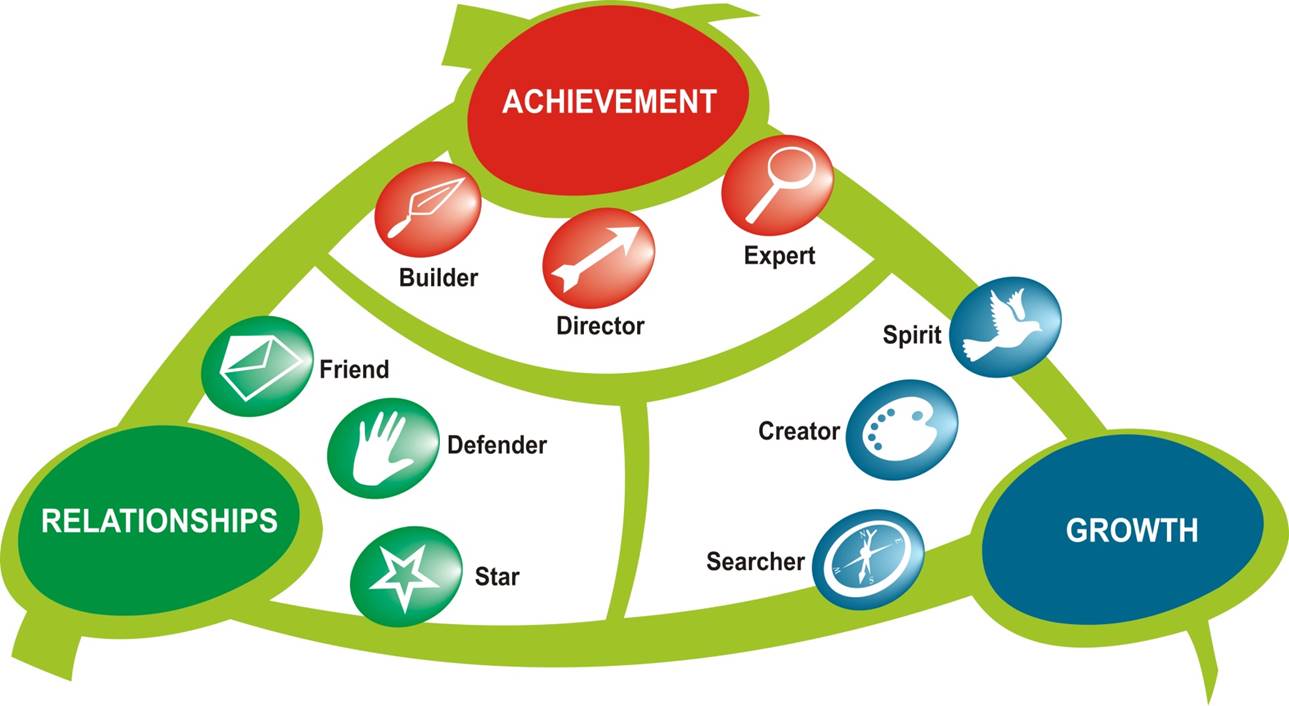 Book your ticket now!

Drop us a line at info@ctocraft.com if you'd like to know more about the workshop, or just reply to this email!
In Search of Safety, with John Le Drew
Andy says:

"I consider the lack of safety a precursor to all five of Paul Lencioni's Dysfunctions (https://amzn.to/2J7Wjb0) - it's truly difficult to build a culture of innovation and experimentation, and fold openness into day-to-day interactions within the team and with other departments without it.

Creating a safe environment doesn't necessarily happen organically, especially in early stage or scaling startups - this podcast runs through the importance, as well as some key steps to make your culture safer."

In John's words:

A journey to define safety; we intersect story telling, interviews and in-depth research, taking us on a journey through abusive environments to improvisational theatre. Learning about safety, engagement and what happens when they don't exist.
Rolling Out Radical Candor: Part One
We love working closely with teams rolling out Radical Candor, and offer coaching, training and customized workshops. We can help teach you to: We also work with leaders to help you build more cohesive teams and to achieve results collaboratively. Let us know how we can support you.
I Like, I Wish, I Wonder | LinkedIn
Every Friday evening, the Pulse team gets together for 30 minutes to step back and debrief. The week is usually filled with a ton of sprints,
7 Tips to Successfully Micromanage Programmers
Since most programmers only want to write code, and don't care about what problem they are solving, you need to learn to effectively micromanage them. Without this you will have endless discussions about frameworks, tools, ideas, process and the like.
Leadership & Self Management
Startups: You Don't Need a CTO (Yet)
"My technical co-founder just quit," she says, "and he took all of the product code with him. Now I have to negotiate to get my product back." "I had to fire my CTO last week," he says, swirling the coffee in his mug and looking around the coffee shop.
How we make decisions at Coinbase
In this post, I'll share a framework we've developed at Coinbase that helps us make decisions more effectively. Our core values include Clear Communication and Efficient Execution. This framework is an example of how we operationalize those values.
How do you help someone when that person knows substantially more about the question than you do? This is one of the most fundamental and frequent questions in management. I came across it first as a product manager. Then as a manager of teams. And last as a board member.
Agile, Engineering and Product
Ten sentences with all the Scrum Master advice you'll ever need
Do you want to be a great Scrum Master? I hope so. (Well, unless you're a product owner or in some other role!) I've spent over 20 years as a Scrum Master. Over that time, I've given and collected quite a lot of advice. I've distilled it down to the ten best bits for you.
How to Calculate Budgets For Agile Teams
A common concern I get from Agile newbies is "how do I calculate the cost of my agile project, if I don't do all up front planning?" Actually, it turns out that when I leverage agile methods to simplify my project accounting, budgeting becomes much easier.
CTO Craft - Community and Events
Hi, I'm Andy, founder of CTO Craft
I've been CTO or Head of Technology for a number of startups and charities since 2006, across a number of sectors, team sizes and technology stacks. If you'd like to drop me a line, simply reply to this email. I promise to reply to everyone personally.
See what's coming up the CTO Craft calendar! We've got CTO Craft Bytes events in London throughout 2018, member and community dinners and networking events - and soon, workshops and learning lunches